ABOUT ST BARTH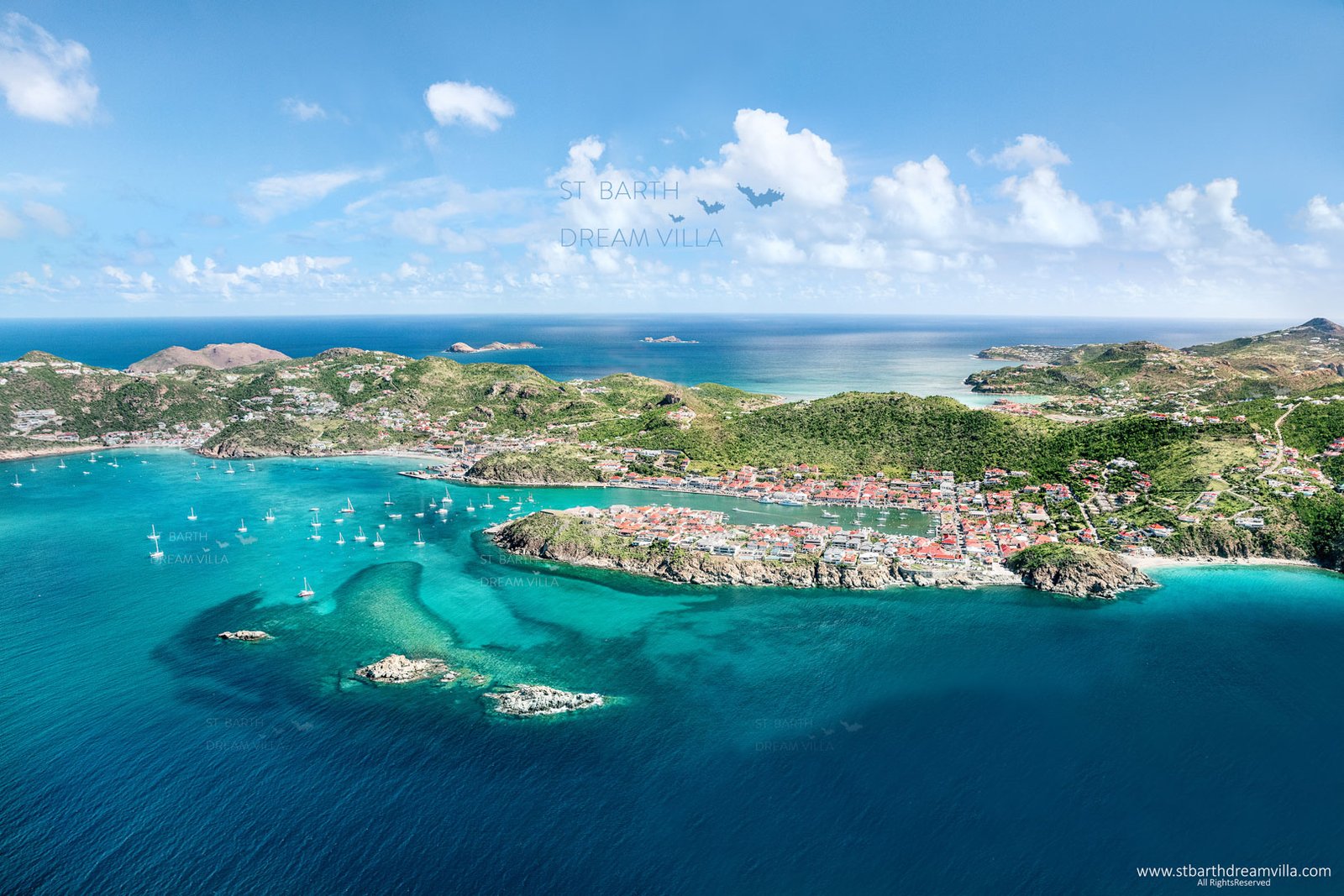 ST BARTH : ESSENTIAL INFORMATIONS
Nestled between the Caribbean Sea and the Atlantic Ocean north of the West Indies, Saint-Barthélemy or St Barths is a small island of 25 km2 combining modernism and tradition.
Saint Barths has preserved the charm of its wild nature and its precious environment.
This volcanic island bordered by dream beaches is the perfect place for a sun destination in a paradise setting, translucent sea, white sand beach and a sunny climate all year round.
Despite international tourism, it has managed to protect itself from mass tourism. 
This small Caribbean rock is synonymous with luxury, calm and pleasure.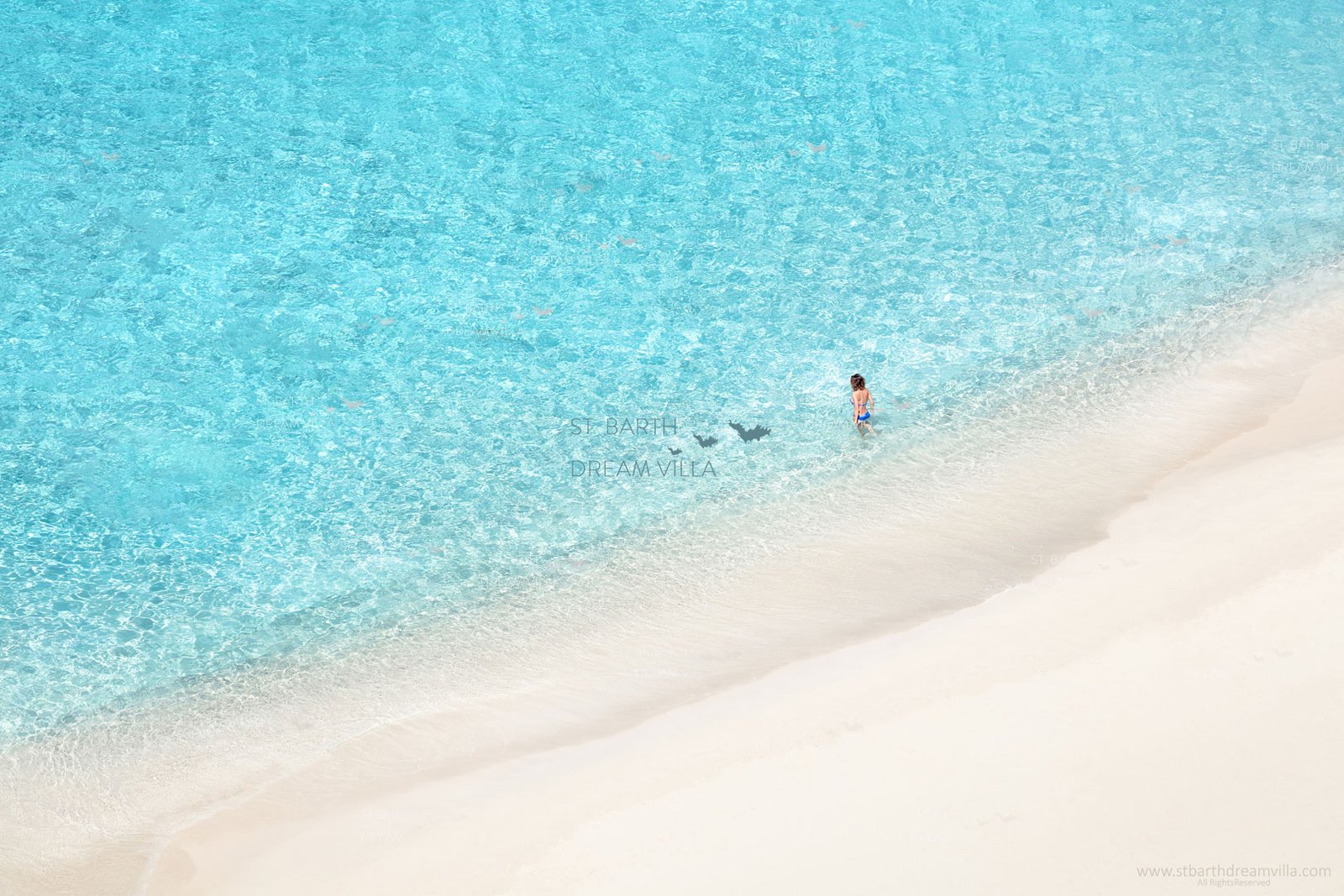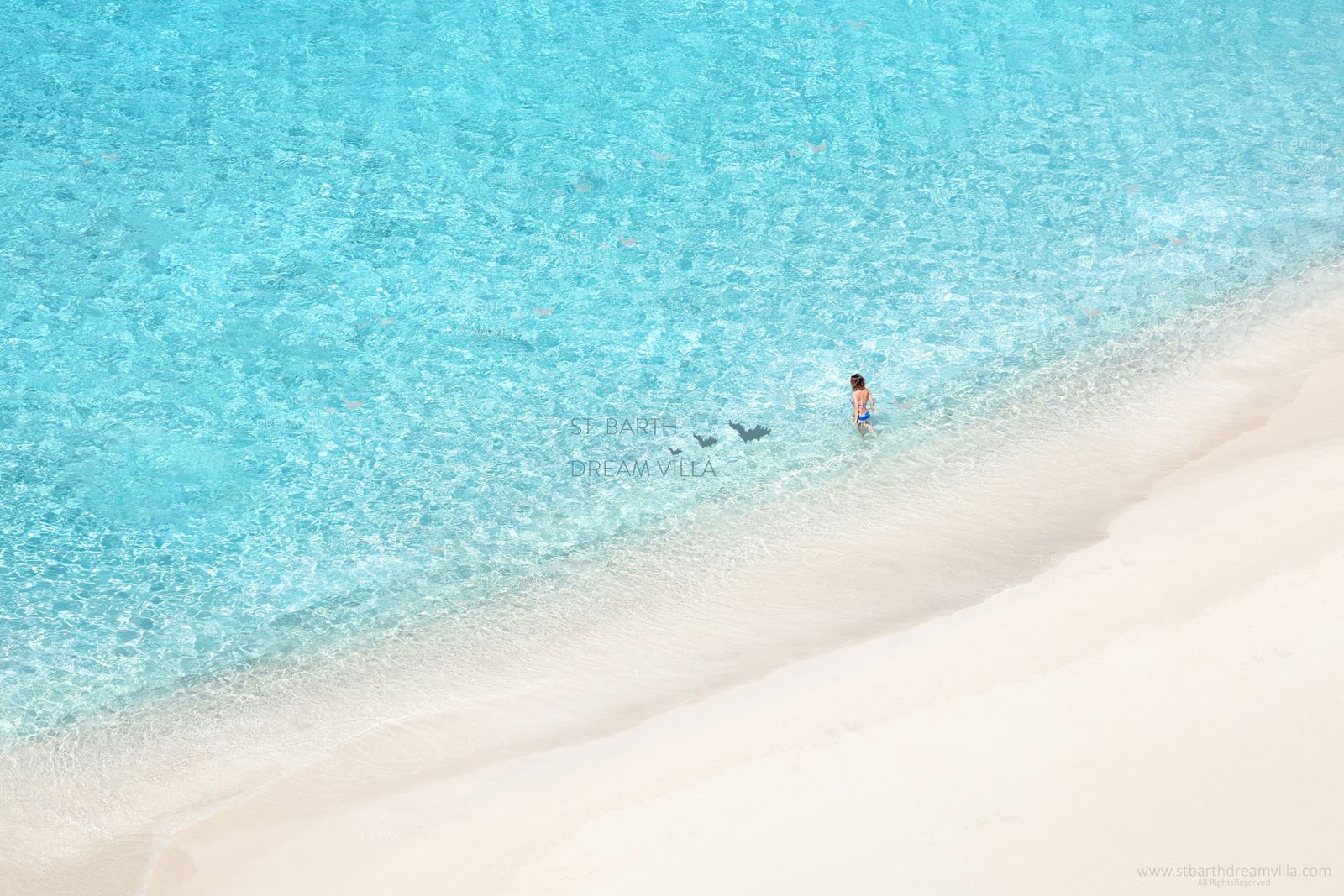 The tropical climate gives the island's temperatures a mild between 22 and 30 ° C all year round and maximum sunshine. In addition, the water temperature never drops below 26 ° C: ideal conditions for a heavenly holiday! The best time to go to Saint Barthélemy is winter, during the dry season, from December to March, but except during the hurricane season, around October, the island can be visited all year long.
The island has a small hospital in Gustavia with an adjacent diagnostic laboratory, there is also at least one private diagnostic facility. Specialists in cardiology, general medicine, dentists and paediatrics are also available. There are many pharmacies dispensing medicines, In St Jean and Gustavia.
For all visitors, formalities in St Barts require a valid passport. And, depending on the country of origin, a French visa valid for France except CTOM or DFA (French departments of America) with the mention COLLECTIVITE TERRITORIALE DE SAINT BARTHELEMY ET SAINT MARTIN must be issued by the French Embassy before departure.
For American and Canadian citizens, you must have a valid passport, obligatorily accompanied by a return or continuation of travel ticket, it is not necessary to have a visa if the stay is shorter or equal to 30 days. On the other hand, the passport must imperatively have a period of validity greater than 6 months at the time of entry into our territory. No vaccination is required.
For animals, it is necessary to have an up to date certificate of rabies vaccination and a health certificate issued within 5 days. Animals belonging to French tourists must also be tattooed.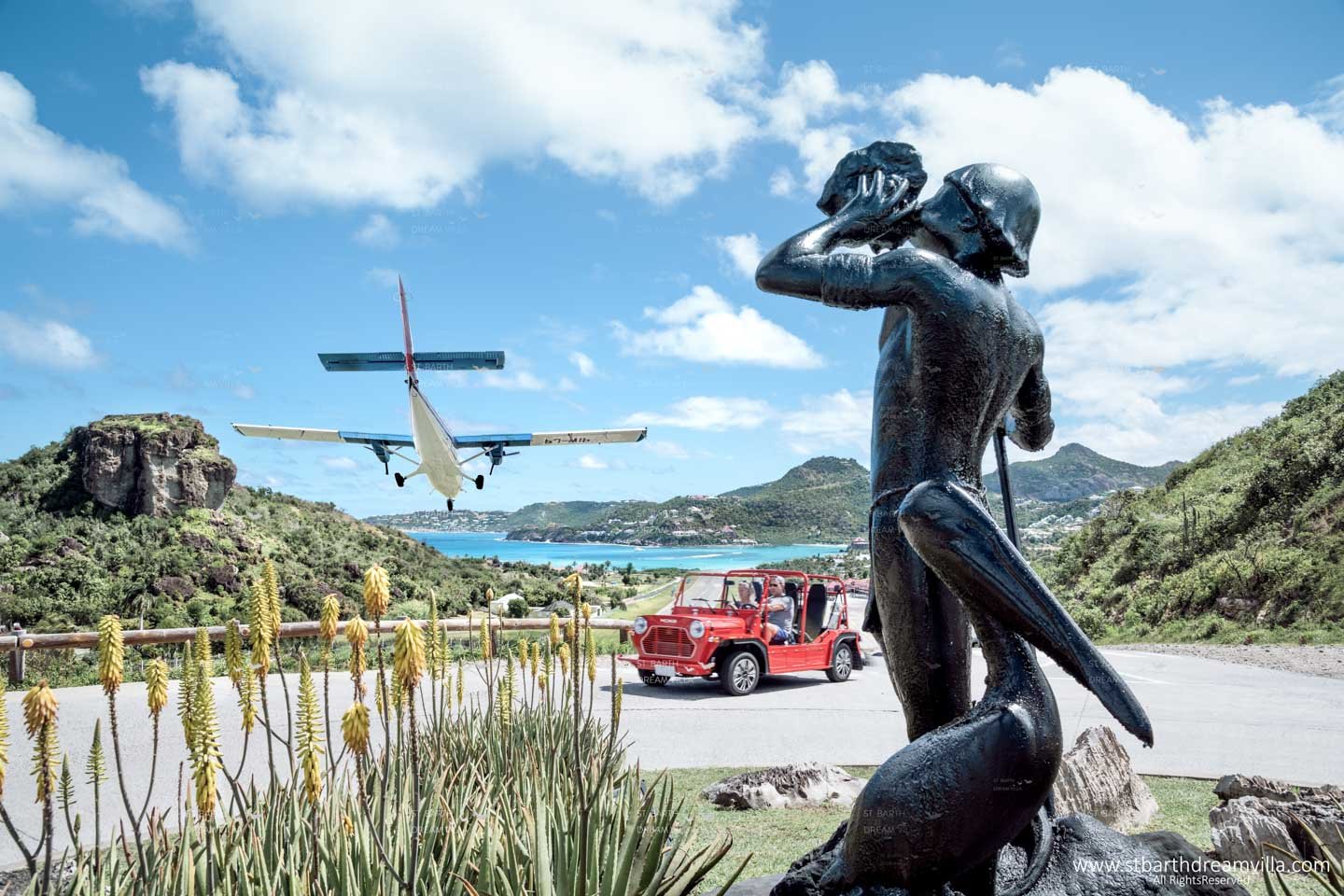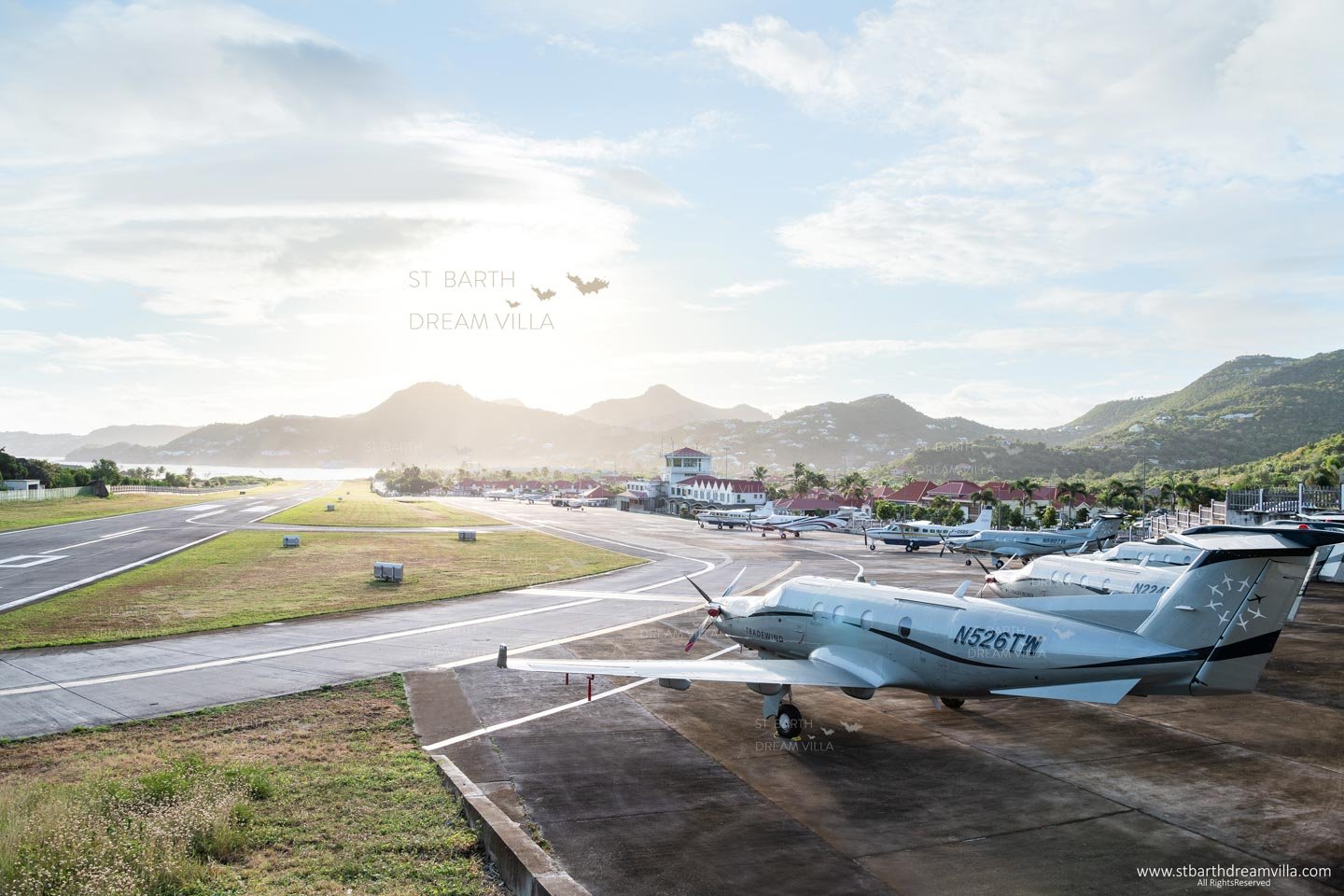 You can reach St Barth (SBH) from many airports : St Martin (SXM), St Thomas, San Juan and Antigua.
St Marteen Juliana Airport is the major and most convenient gateway to St Barts for both USA and Europe.
From St. Maarten, two airline companies (Winair and St.Barth Commuter) make several connections a day in only 15 minutes. From Guadeloupe, Air Antilles Express offers a 50 minute direct flight to St Barth
From Antigua, St. Barth Commuter and Tradewind Aviation make daily flights.
From San Juan : Tradewind Aviation offers their service.
We also recommend packing a few essentials in your carry-on-bag- you wouldn't want to be without your swimwear if your luggages turns up a day late, would you?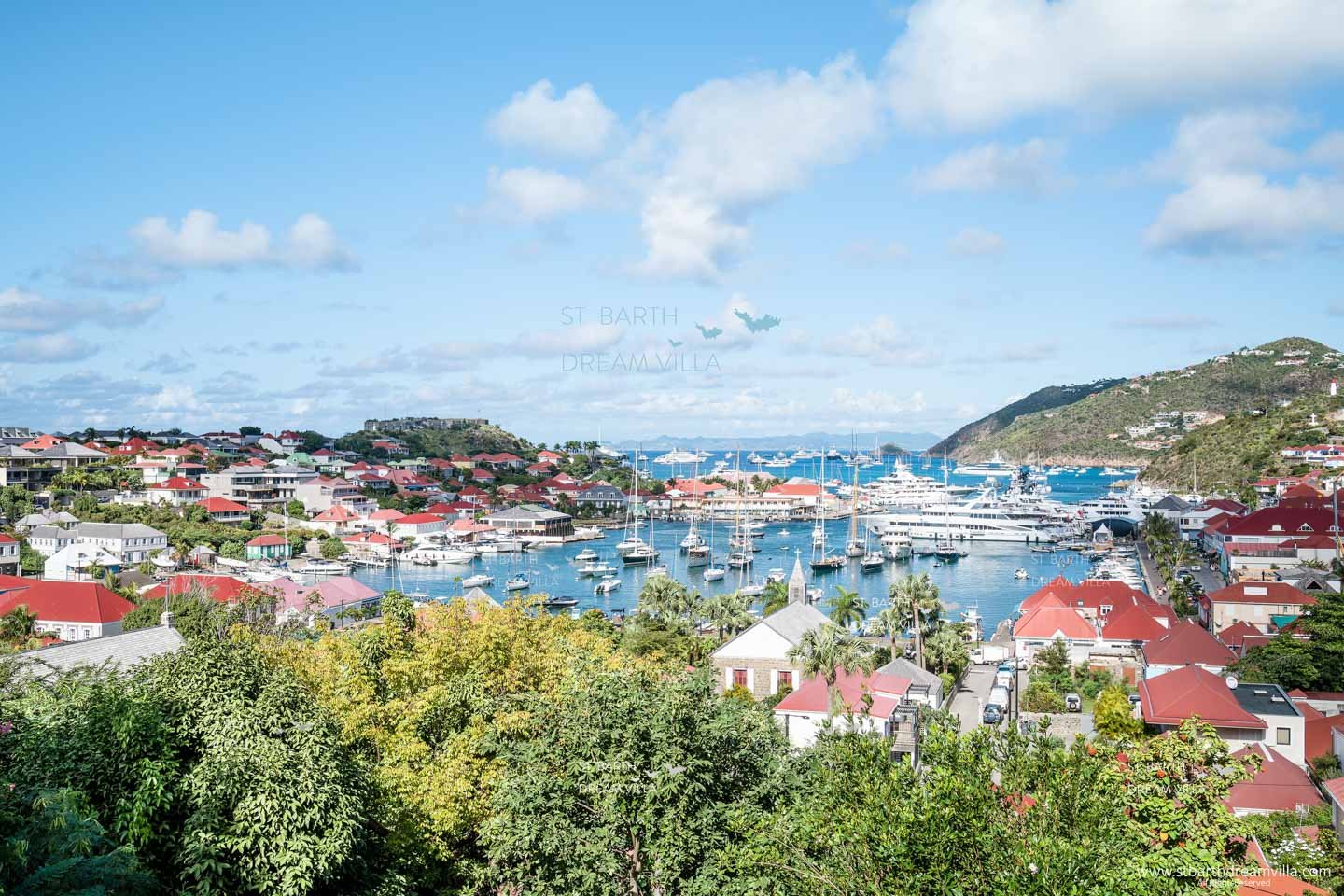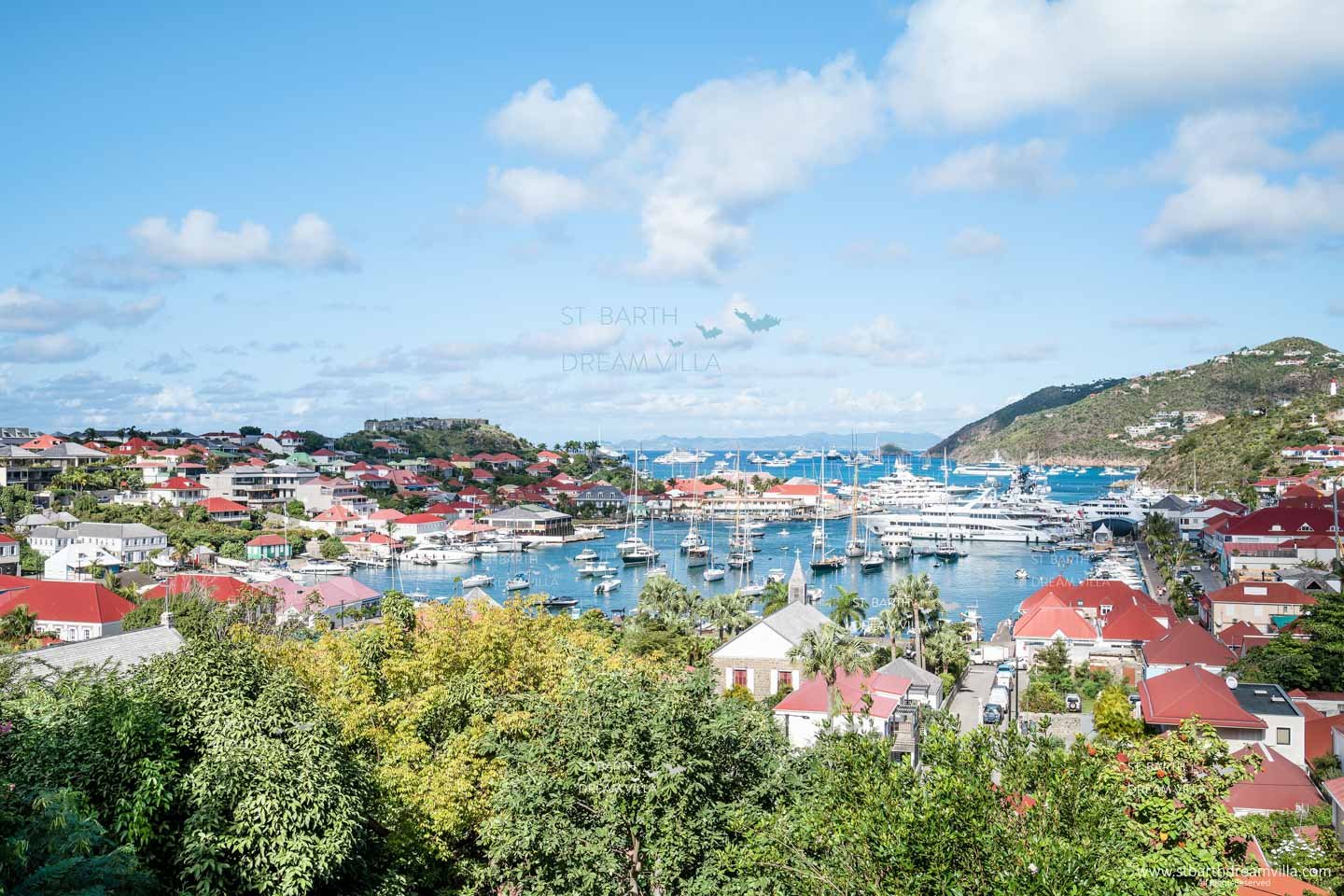 It is possible to take a ferry to Saint-Martin. Two companies make several trips each day.
The Voyager departs from Marigot, on the Saint-Martin French side. The crossing takes about 1 hour.
The Great Bay Express departs from Bobby's Marina (Saint-Martin Dutch side) and makes the connection in 40 minutes.
There are also companies offering private transfers between both islands. The time of the crossing varies between one hour and one hour and a half depending to the boat model and weather conditions.
To discover the island, we advise you to rent a car. It is also possible to rent quads and motorbikes.
Be careful on the roads on the island as they are narrow and the island is very hilly.
It is also possible to take a taxi or hire a private driver.